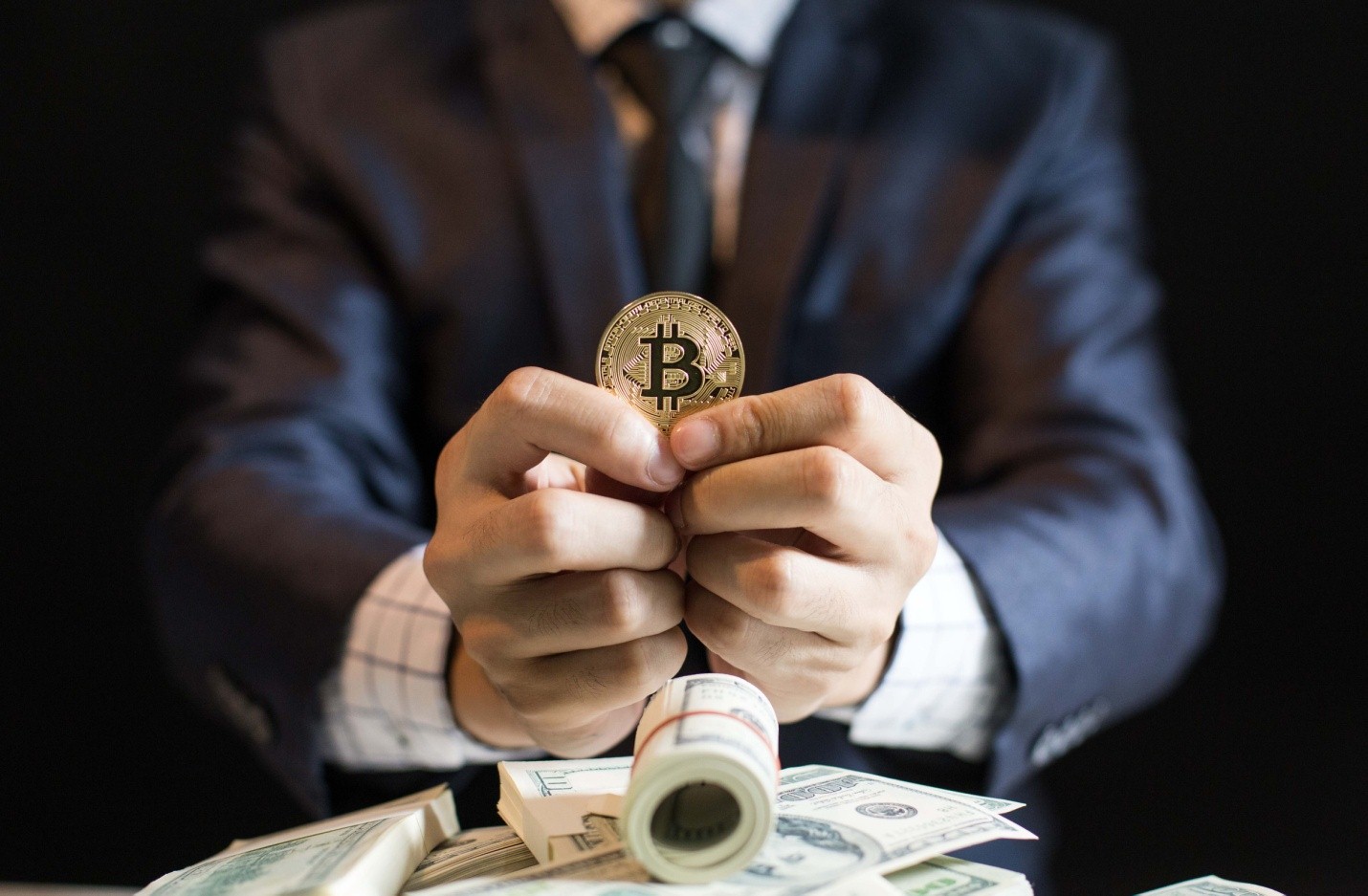 Kripto-valute čine svoj trag na financijskom sektoru i redovito stvaraju naslove na svjetskim portalima vijesti, a blockchain je tehnologija koja je sve to omogućila. Blockchainis mijenja financijsku industriju, a postoji i potencijal da revolucionira i druge industrije. Ovdje Jonathan Wilkins, direktor marketinga u zastarjelim dobavljačima industrijskih dijelova EU Automation, objašnjava kako blockchain može revolucionirati proizvodnju.
Blockchain tehnologija omogućuje vlasnicima bitcoina da dovrše sigurne transakcije bez da banka igra posrednika. Bitcoin je samo jedna od mnogih kriptoznosnih valuta koje mijenjaju koliko se ljudi bave svojim financijama. Sada, druge industrije počinju shvaćati da blokada može dovršiti bilo koji digitalizirani prijenos informacija, a proizvođači vide kako to može pomoći u ostvarivanju industrije 4.0.
Najlakši način za razmišljanje o blokadama i nedostatku središnje lokacije jest zamisliti ga kao zajedničku i istovremeno ažuriranu bazu podataka. Dijeljena je između svakog računala na mreži, tako da nema informacija pohranjenih na središnjem mjestu.
To također znači da je doista javna i lako provjerljiva, bitna za praćenje i praćenje lanca opskrbe.
Četvrta industrijska revolucija je uzimanje uzoraka jedan korak dalje, jačanje veze između digitalnog i fizičkog svijeta. Blockchain može unaprijediti ovu vezu, olakšavajući ljudima i strojevima međusobno povezivanje i razumijevanje.
Proizvodnja
Blockchain je u suštini peer-to-peer sustav registracije koji se ne može mijenjati. Može smanjiti količinu papira preko proizvođača opskrbnog lanca, a proizvođači mogu pretvoriti važne dokumente, kao što su pravni papiri, koji se mogu izgubiti kada se razmjenjuju između tvrtki, do jednostavnih automatiziranih datoteka.
Svaki put kada se dokument dijele, stvara blok koji se pričvršćuje na prethodne blokove kako bi stvorio jednostavan slijedni lanac. Time se poboljšava sljedivost u opskrbnom lancu jer svi mogu vidjeti gdje su podaci otišli.
Od osobite važnosti u industriji hrane i pića, vremenski i datirani podaci o lokaciji koji koriste distribuirane knjige su neophodni za potvrđivanje povratne stranice bilo koje serije. Budući da te zapise ne mogu biti promijenjene, bilo zbog ljudske pogreške ili prekršaja, mogu se apsolutno pouzdavati, što po potrebi poboljšava proces povlačenja proizvoda.
Ažurirani proces opoziva može pomoći u osiguravanju sigurnih članova javnosti i ne jedenja prehrambenih proizvoda koji su bili dio opoziva. Osim toga, smanjuje količinu potrošene hrane i financijski učinak opoziva, točno identificirajući koji su proizvodi uključeni.
Lanci opskrbe mogu obuhvaćati više lokacija širom svijeta i imati više faza, što otežava praćenje svih komponenti i procesa razvoja, proizvodnje i isporuke proizvoda. Blockchain može stvoriti pametniji, sigurniji lanac opskrbe jer pruža solidnu stazu koja se vidi u stvarnom vremenu.
Prozirni, real-time sustav opskrbnog lanca omogućuje proizvođačima brzo otkrivanje i rješavanje bilo kakvih problema, bilo da je riječ o pogrešci u proizvodu ili kršenju sigurnosti. To smanjuje vjerojatnost skupih povlačenja proizvoda.
sigurnosti
Održavanje sigurnih podataka bitno je u proizvodnji, a nažalost, kibernetski napadi postaju zajednička prijetnja.
Hakeri mogu lako sakriti svoju prisutnost u sustavu već dugo vremena prije nego što napadnu i bez čestih ažuriranja, anti-virusni softver može biti lako nadmudriti.
Blockchain mogao bi biti odgovor na taj problem, jer su podaci pohranjeni na Blockchainu neraspadljivi.
Zbog toga, partneri u opskrbnom lancu mogu provjeriti autentičnost proizvoda i procesa u bilo kojoj fazi zbog lako vidljivog lanca dokumenata i procesa. Blockchain se također stalno razvija. Moguće je da netko provali u blok, ali do trenutka kada su napravljeni, stvoreni su novi blokovi.
Za razliku od tradicionalnih sustava, nema ni jedne točke neuspjeha, čime se smanjuje rizik da lanac bude korumpiran. Ako je jedno računalo u mreži, poznato kao čvor, napadnuto, informacije bi bile sigurne jer se održava u cijeloj mreži.
Upravljanje identitetom
Bitno kao što je sigurnost kibernetike, bilo koja mreža može biti jednako sigurna kao i njegovo obučavanje operatera. Na primjer, trend dovođenja vlastitog uređaja (BYOD) u proizvodna postrojenja, što omogućava operaterima postrojenja da upotrebljavaju vlastite uređaje poput mobilnih telefona i tableta, podijelio je proizvodnu industriju.
Iako donosi mnoge mogućnosti, uređaj treće strane može biti slaba veza u inače sigurnoj mreži, ako nije dobro zaštićena.
Unutar blokadne industrije financija, sa svojim neprovedivim i sigurnim zapisima, koristi se za upravljanje identitetom. Postoji nada da će se u budućnosti moći koristiti za bilježenje, pa čak i analizu korisničkih dozvola unutar postrojenja. Od svega od kontrole pristupa do administrativnih prava nadzornog sustava.
Održavanje
Tehnologija napreduje tako brzom brzinom da menadžerima može biti teško osigurati najsuvremeniju tehnologiju. Također je izazov za pravilno održavanje tehnologije na ovom volumenu.
Dok strojevi postaju inteligentniji, mogu naučiti dijagnosticirati i upozoriti osoblje o svim pitanjima koja bi mogla dovesti do skupih zastoja. Blockchain može to poduzeti dalje, čineći strojeve više samostalnim. Proizvođači mogu dodati blockchain između planiranja resursa poduzeća (ERP) u postrojenju i dobavljaču dijelova. Zatim, strojevi mogu samostalno staviti narudžbu za vlastite zamjenske dijelove prije nego što se prekinu.
Još jedna značajka blokada je pametna ugovora. Jednostavni ugovor može se izvršiti automatski kada su ispunjeni uvjeti ugovora. To omogućuje novu vrstu automatizacije koja je sigurna od hakiranja ili mijenjanja. S trenutnim tehnološkim mogućnostima i sposobnostima obrade, upotreba blockchaina može značiti derivativ koji se automatski plaća kada je financijski instrument ispunio mjerila.
Mnogi proizvođači se nadaju da bi pametni ugovori mogli omogućiti automatizaciju upravljanja daljinskim sustavima, što je bitno budući da se biljke prostiru zemljopisno.
Dok bitcoinkeepovi koji stvaraju milijunaša širom svijeta, gdje se uklapa u budućnost proizvodnje, manje su definirani. Međutim, Blockchain ima potencijal da koristi proizvodnim tvrtkama, njihovim dobavljačima i njihovim klijentima pojednostavljenjem i osiguravanjem mnogih procesa u lancu nabave. Korištenje blockchaina izvan financijskog sektora još je u ranoj fazi, ali izgleda da je tehnologija ovdje da ostane.
Za daljnje informacije kontaktirajte:
Jonathan Wilkins, EU automatizacija
Jedinica 3, Parker Court, Tehnološki park Staffordshire, Stafford, ST18 0WP
Telefon: +44 (0) 845 521 3088
www: http://www.euautomation.com
e-mail : jonathan.wilkins@euautomation.com
Post Blockchain nakon bitcoin pojavio se prvi na Elektronika Maker .